Professional Project Manager
Learn through experience by running a project that follows the project life cycle.
This simulation is designed for project managers who want to practice applying project management concepts to a project.
The Project Life Cycle Simulation allows you to manage a project from beginning to end with a hands-on tool putting industry best practices to use. During your session, you will be exposed to several challenges a project manager encounters in the real world: choosing the right team, creating and managing a schedule and budget, managing cost overruns, responding to unsolicited requests for scope change, facilitating human resource issues and many more. The simulation guide will provide you with feedback after each of your decisions, so you can learn from your performance. At the end of your simulation run, you will also receive a scorecard summarizing all of your activity. This personal feedback will help you identify your strengths and weaknesses as a project manager.
The Benefit
Why Choose the Project Life Cycle Simulation?
1
Gain experience by managing a project. Practice your project management skills via this simulation-based learning style, which can enhance comprehension and improve retention.
2
Run the simulation whenever convenient. Suspend the simulation session at any time and resume when your schedule permits.
3
You have 30 days to complete the simulation from the moment you purchase your session. Double Masters provides support if you have any questions throughout the process. Have fun!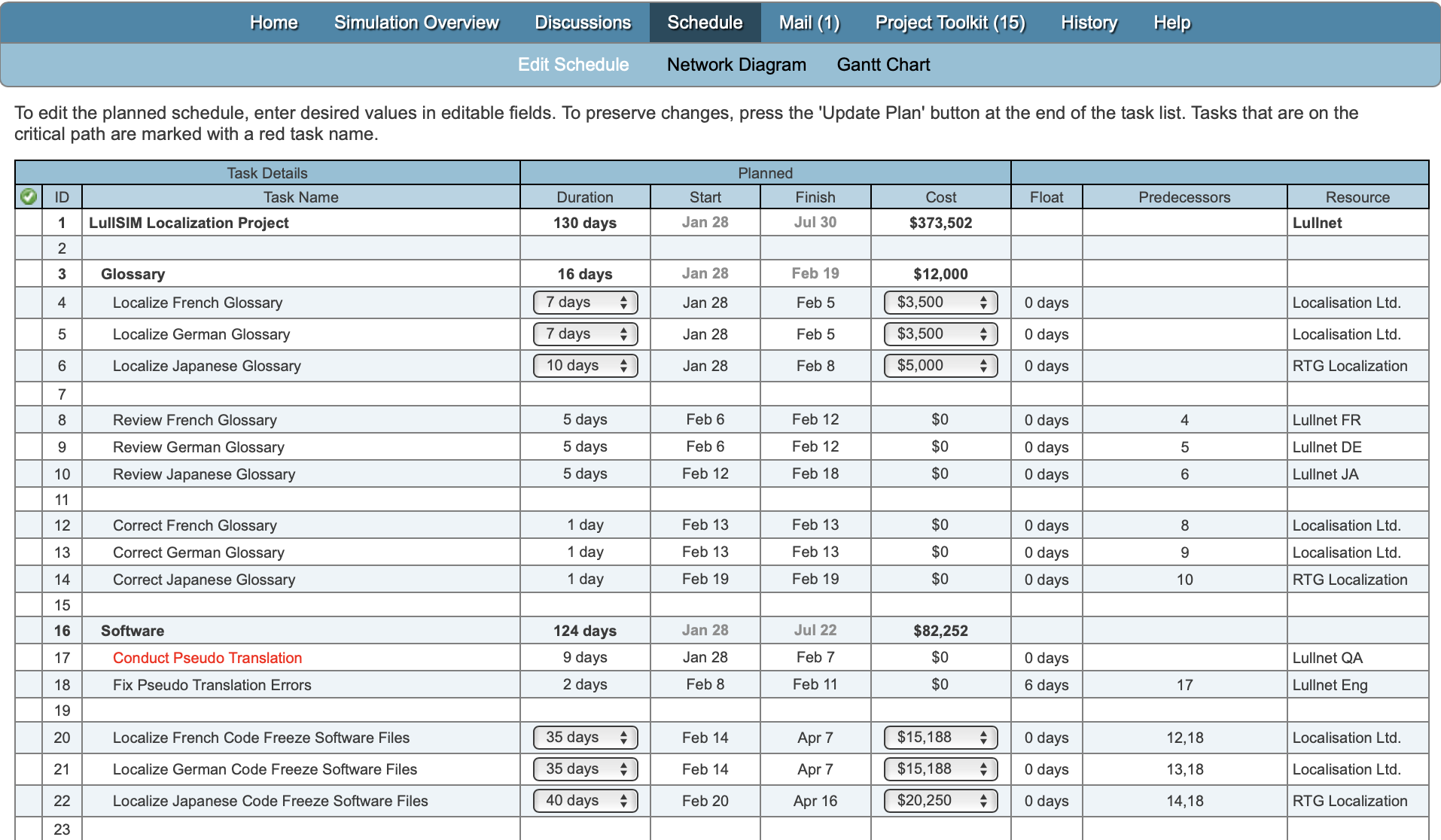 The Project Life Cycle Simulation
Keep your project management skills current by running this simulation.
Cost: $350 USD
Runtime: approximately 7 hours
Self-report 7 PDUs:
5 Ways of Working
1 Power Skills
1 Business Acumen