Enhance Academia
Professors are tasked with teaching students the theory of project management while exposing them to the art and science of project management. Together with the classroom experience, our simulation will help students improve their skills and reduce the potential for costly mistakes, while exposing them to a wide range of project scenarios they may encounter in the real world. Our project management simulation allows students to apply theory to practice by running a project from beginning to end, all while providing students with rich multimedia experiences to master theoretical concepts.
During a simulation run, there are NO lectures or quizzes. Instead, students learn through experience by receiving feedback from the simulation guide or through the interaction of the simulation stakeholders based on the decisions made during the project. This virtual method is the most realistic approach to how project managers learn in the real world, by trial and error, except running this simulation will not affect a person's career or reputation due to any mistakes. Thus, this method also prepares students to take on the role of project manager. In addition, there are other interactive activities students will complete, engaging in real project management issues and gaining real project management experience.
At the end of every simulation run, each student receives a scorecard on how well they applied project management concepts to a project. This information can be used to assess how well students are applying theory to practice, as well as to adjust the course curriculum to allow for better student comprehension of the concepts taught in class.
How Does It Work
1
The Professor runs the on-demand, cloud-based simulation with their students and monitors their performance.
2
The Simulation is NOT a game. The students run it once. They will gain experience running a project while applying the theory learned in the classroom to the simulation.
3
A scorecard is presented to the student at the end of the simulation. The Professor uses this to help students understand their strengths and weaknesses.
Testimonials
Viriginia Grieman, Assistant Professor Administrative Sciences, Boston University September 2020
"Double Masters has worked with Boston University (BU) since 2008 as our design partner for our simulations in several of our project management courses including Project Risk and Cost Control and an Introduction to Project Management. They are a creative, hardworking, and a collaborative team that has helped improve our project management offerings at Boston University. To keep up with emerging practices we are fortunate to have Double Masters as our partners and recommend them highly for course development in the project management field!"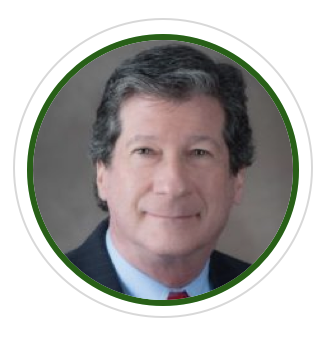 Carl Belack, Adjunct Professor of Project Management Metropolitan College, Boston University August 2020
"I've been using the Double Masters Simulation for the past three years in my Project Cost and Risk Management course at Boston University. The course is part of BU's Master of Science in Project Management program.
The simulation is very well liked by the students. It gives them a chance to use all of the skills and knowledge they've accumulated throughout their MS program in a single simulation. It puts students into a situation in which they are assigned as project manager for a project that has already had its project plan developed. They are tasked to manage the project with its preset expectations, realistic or not - something that frequently happens in the corporate world. The students are then presented over the course of the project with a series of issues and problems that require decisions to be made, and those decisions will continuously affect the outcome of the project. The simulation contains a number of tools ( e.g. project schedules, dashboards) and communications (e.g. email from stakeholders, project documents) that may, if used properly, assist in making proper decisions. Once the decisions are finalized, the students get to see the "approved" solution for each decision and the reasoning behind the decision. The simulation and its decisions follow the precepts of the most current PMI PMBOK® Guide.
My students have effectively used the simulation in individual and team efforts, both with excellent results. They have found it engaging and instructive. I would highly recommend its use in either a classroom (university) or non-classroom (corporate) setting."