Personal Assessment
Are you a Recruiter, Human Resources staff or part of a PMO required to hire or train project managers? Then read on….
When it comes to filling an open project management role, or keeping your project management staff up to date with industry standards, look to Double Masters to help you in the process.
Realize the value of project management and invest in your human resources by knowing their strengths and weaknesses through assessment. It is standard practice for software companies to test their candidate developers to gauge their capabilities before hiring them. Why wouldn't you do the same for your project managers and measure their effectiveness? Hire the right project management candidate and train them where they require more assistance to meet your organization's needs.
Personal Assessment
Why assess your project managers?
1
Add value to the hiring or project management training process by knowing the project manager's strengths and areas for improvement.
2
Double Masters will provide you with a written overview of the project manager's skills and make recommendations where further training may be required.
3
Areas of assessment include: Communication and Stakeholder Management, Decision Making, Scope, Schedule, Time, Cost, Risk, and Procurement Management.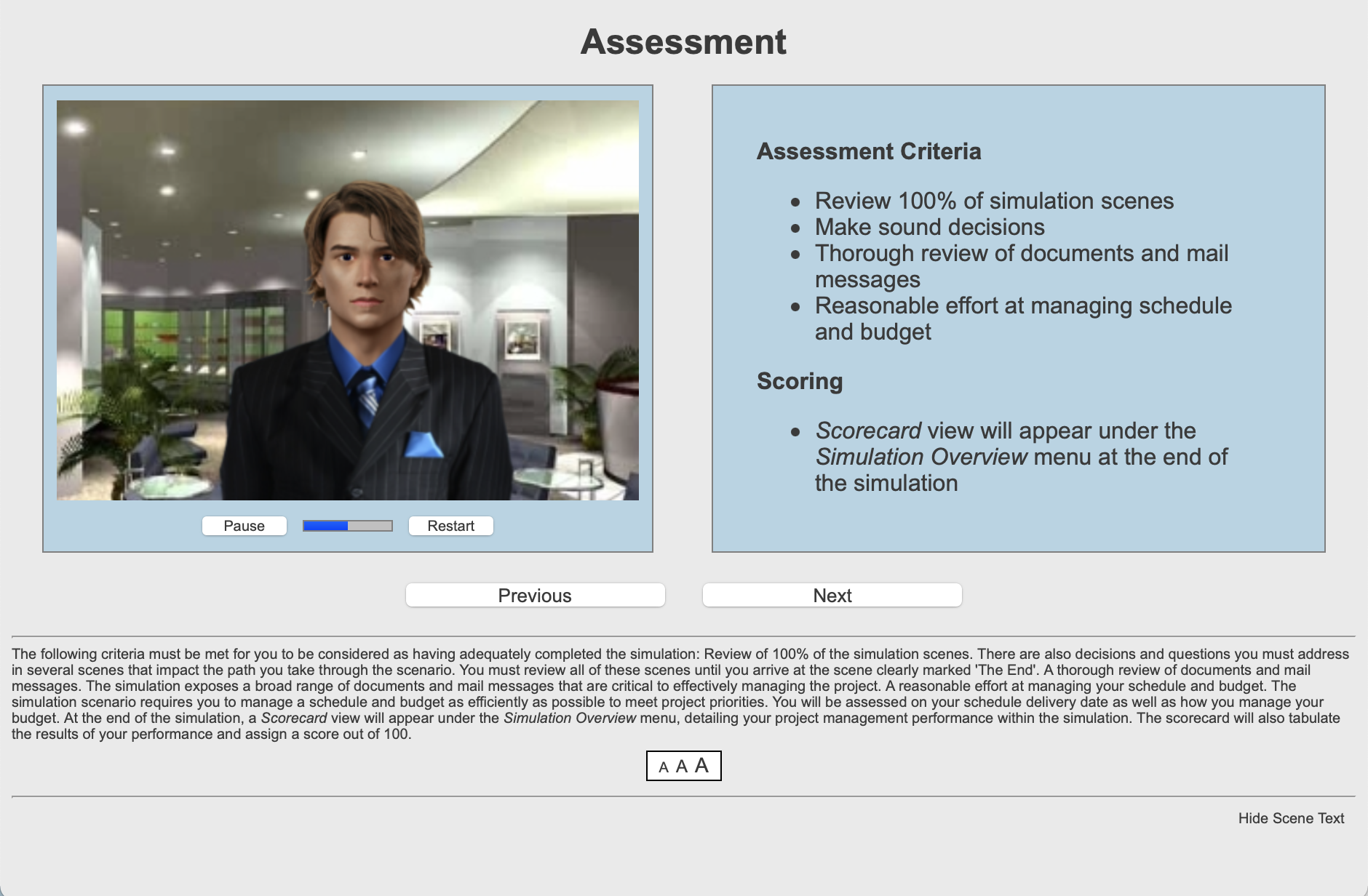 Personal Assessment
Your project managers will run the professional version of Project Life Cycle Simulation as part of their assessment. At the end of their simulation run, they will receive a scorecard in the same manner they would running the professional version of the simulation.
In addition to running the same simulation listed for Professional Project Managers, an assessment report will be sent to the sponsor, either the PMO representative requesting the assessment or the HR staff / recruiter, as well as to the user detailing their project management performance.
Cost: $500 USD
The project manager will have 30 days to complete the simulation run.
Self-report 7 PDUs:
5 Ways of Working
1 Power Skills
1 Business Acumen